Oso Rescue Workers Erect Memorial To Mudslide Victims
April 18, 2014
Rescuers say they've recovered 39 bodies from the massive March 22 mudslide and are still searching for four others.
Read full story...
Airbnb To Start Charging Hotel Taxes In A Handful Of Cities
April 18, 2014
Airbnb and other rental websites have made billions marketing existing housing to tourists — hotel tax free. Soon, Airbnb will start collecting tax in New York City, San Francisco and Portland, Ore.
Read full story...
Marathon Safety Embraced By Boston, For The Most Part
April 18, 2014
Authorities in Massachusetts spent the past year planning a more secure environment for the 2014 Boston Marathon. This year, there will be 3,500 police and National Guard soldiers along the course. Runners and spectators are asked to leave bags and strollers at home. Participants generally seem OK with the new measures but say it may change their experience of the race.
Superheroes Go To Washington, And They've Got Political Advice
April 18, 2014
With a big comics convention in Washington, D.C., this weekend, NPR's Ailsa Chang asked some costumed enthusiasts for suggestions on how to help the folks inside the Capitol.
Read full story...
Keystone XL Pipeline Review Extended By State Department
April 18, 2014
Federal agencies are getting more time to review the controversial project, the State Department says, given an ongoing legal battle in Nebraska over whether the pipeline could pass through.
Read full story...
Why Scott Walker Is Looking Beyond His Fan Base
April 18, 2014
Governors in both parties routinely run for re-election while keeping coy about the White House. But there's no question what's on the Wisconsin governor's mind, long term.
Read full story...
Should College Dropouts Be Honored By Their Alma Maters?
April 18, 2014
From a Top Gun sequel starring drones to Howard University's pick of Puff Daddy as its commencement speaker, the Barbershop guys weigh in on the week's news.
Gefilte Fish Shortage: Best Thing Since The Parting Of The Red Sea?
April 18, 2014
A shortage of gefilte fish is causing panic in the middle of Passover. But New York Times reporter Matt Chaban says some observant Jews are OK with not having to eat the love-it-or-hate-it appetizer.
New York's Muslims Push For Public Schools To Close For Eid Holidays
April 18, 2014
President of the Muslim Democratic Club of New York Linda Sarsour discusses why she wants the city's public schools to close on holidays like Eid al-Fitr and Eid al-Adha.
To Fight Extremism, Don't Alienate Troublemakers At The Mosque
April 18, 2014
In the fight against Islamic extremism, the president of the Muslim Public Affairs Council says that intervention within the community is more effective than external surveillance and secrecy.
15 Years After Columbine, Are Schools Any Safer?
April 18, 2014
The mass shooting at Columbine High School spurred schools to adopt "zero tolerance" policies. Do they work? NPR Education Correspondent Claudio Sanchez and former principal Bill Bond discuss.
Wal-Mart To Offer Money-Transfer Service
April 18, 2014
The giant retailer will go head to head with Western Union and Moneygram in a market worth about $900 billion. But Wal-Mart says it will offer lower fees.
Obama Wants To Sell Exports To Asia, But Critics Aren't Buying
April 18, 2014
As the president prepares to travel to Asia, the White House says a trade deal would boost U.S. exports. But opponents say the Trans-Pacific Partnership would hurt the environment and U.S. jobs.
Read full story...
Six Words: 'Segregation Should Not Determine Our Future'
April 18, 2014
Central High School in Tuscaloosa, Ala., was once considered a model of desegregation. Today, the school's population is 99 percent black. One family's story underscores three generations of change.
Read full story...
'Completely Unique': Cave-Dwelling Female Insects Have Penises
April 17, 2014
A team of international scientists have found four species of insects with reversed sex organs. The females' anatomy may have to do with their need for nutrients that only males produce.
Read full story...
The Ohio Snake Art That's Been Mid-Slither For A Millennium
April 17, 2014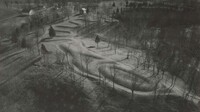 In another installment of the Spring Break series, Noah Adams visits the Serpent Mound in southern Ohio. It's not a burial site; it's a massive, grass-covered snake effigy, created a millennium ago.
Read full story...
Chelsea Clinton Says She's Pregnant
April 17, 2014
The 34-year-old daughter of former President Bill Clinton and former Secretary of State Hillary Clinton says she and husband Marc Mezvinsky are "very excited."
Read full story...
When Being Pregnant Also Means Being Out Of A Job
April 17, 2014
Thirty-six years after Congress passed the Pregnancy Discrimination Act, employers still have very different interpretations of what they're required to do to accommodate expectant mothers.
Read full story...
Out Of A Tough Day Of Diplomacy, A Surprising Deal On Ukraine
April 17, 2014
Diplomats from the United States and Europe gathered in Geneva Thursday to discuss how to resolve the crisis in Ukraine. Secretary of State John Kerry and his counterparts from Russia, Ukraine and the European Union spoke for more than five hours on the issue.
States Are Spotty In Following High Court Lead On Juvenile Sentencing
April 17, 2014
The Supreme Court has recently ruled that mandatory life sentences, without parole, for juveniles are unconstitutional, but states have varied in how they've complied with these decisions.
Read full story...