Republicans Find Useful Enemy In Harry Reid
March 7, 2014
The Senate Democratic leader's sharp attacks on political opponents have led Republicans to call him "detestable" and a "bully." But not enough Americans know Reid to make him a very useful villain.
Read full story...
Why All This Fuss Over Satoshi Nakamoto Is A Boost For Bitcoin
March 7, 2014
The media frenzy over the alleged founder of Bitcoin appeals to universal human curiosity. Mystery, intrigue, a dash of conspiracy! If that's not enough to turn Bitcoin into a household word, what is?
Read full story...
Seeking Solutions For Sexual Aggression Against Women In Bars
March 7, 2014
The study finding that men who prey on women in bars don't have to be drunk to behave badly really hit a nerve. So did the notion that if women drink, they're more likely to be targeted.
Read full story...
Freezing Weather Put A Chill On Economy, Housing Market?
March 7, 2014
Spring is a big season for buying and selling homes, but the housing market has a lot of hurdles ahead. NPR's Senior Business Editor Marilyn Geewax talks about them and the latest job numbers.
Civil Rights Nomination Fight Connects To Decades-Old Murder
March 7, 2014
The Senate voted this week to bar Debo Adegbile from leading the Justice Department's Civil Rights Division. Law professors Douglas Kmiec and Spencer Overton discuss the case and role of the division.
Jobless Rate Ticks Up, But Job Growth Is Better Than Expected
March 7, 2014
There were 175,000 jobs added to payrolls last month. That's about 25,000 more than economists forecast. The unemployment rate, though, edged up to 6.7 percent from 6.6 percent in January.
Read full story...
U.S. Knew Of 'Imminent' Move In Crimea, Top Official Says
March 7, 2014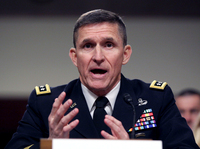 Lt. Gen. Michael Flynn, the head of the Defense Intelligence Agency, tells NPR that U.S. decision-makers were given a week's notice that some Russian action was likely.
Read full story...
House Backs Obama's Request To Back Loans For Ukraine
March 7, 2014
The crisis in Ukraine is galvanizing unusually swift bipartisan action on Capitol Hill. The GOP-led House voted overwhelmingly on Thursday to authorize a $1 billion loan guarantee for Ukraine.
A Homeless Teen Finds Solace In A Teacher And A Recording
March 7, 2014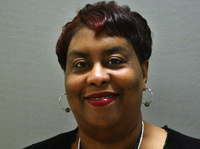 Aaron didn't think he would ever tell a teacher he was living on the street. But sharing a recording of his personal story, he says, was a relief.
Read full story...
States Fight California's Chicken Cage Law. But It's Really About Bacon
March 7, 2014
Six state attorneys general are suing California over its law on how hens are housed. Among those most worried: Pig farmers who fear the state will push through sweeping changes on pig stalls next.
Read full story...
From War In The Desert To 'Murder Ball On Ice'
March 7, 2014
This year, the men's U.S. Paralympic Sled Hockey team is packed with Afghanistan and Iraq veterans, and they've found an outlet in hitting, slamming and speeding across the ice as fast as they can.
Read full story...
3 Lessons From Obama's Failed Justice Department Nomination
March 6, 2014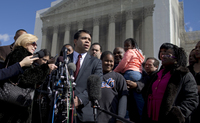 Why was it such a disaster? Seven Democrats defected from their party to vote against President Obama's nominee.
Read full story...
Top Conservative Event Opens With Big Names, Red Meat And Fun
March 6, 2014
Opening day at the annual Conservative Political Action Conference attracted some of the biggest names in GOP politics. It also featured some young conservatives bent on having some fun with politics.
Read full story...
Grocery Chains Safeway And Albertson's Announce Merger Deal
March 6, 2014
Private equity firm Cerberus Capital Management is offering $9.4 billion for Safeway, the nation's second-largest grocery, and plans to combine it with Albertson's, acquired a year ago.
Read full story...
How Bad Directions (And A Sandwich) Started World War I
March 6, 2014
World War I began 100 years ago this summer. The spark — Archduke Ferdinand's assassination — was dramatic, tragic and, in some ways, almost comic.
Read full story...
In Pennsylvania, Gas Company Complaints Grab Statewide Attention
March 6, 2014
One of the biggest natural gas companies in the U.S. is facing legal trouble over allegations it cheats landowners out of royalty money. Chesapeake Energy has faced similar accusations across the U.S.
Senate Blocks Military Sexual Assault Reforms
March 6, 2014
The Senate has blocked a bill introduced by Sen. Kirsten Gillibrand, which had proposed revisions to military procedures for punishing and preventing sexual assault.
Talk About A Misdemeanor: The City Law Against Annoying Behavior
March 6, 2014
Grand Rapids City Attorney Catherine Mish talks to Audie Cornish about an outdated city code that states, "No person shall willfully annoy another person."
As CPAC Opens, GOP Stars Take Turns At The Podium
March 6, 2014
The Conservative Political Action Conference, an annual gathering of conservative activists, routinely attracts big names in the Republican party — and this year's no different. It starts Thursday.
Texas Abortion Restrictions Shutter Two More Clinics
March 6, 2014
Several Texas abortion clinics are shutting down Thursday, in part due to restrictions passed by state lawmakers. They join a growing list of clinics that have closed since the law was passed.