A Knuckleball No More: World Cup Soccer Ball Gets A Redesign
April 22, 2014
John Eric Goff, the chair of the physics department at Lynchburg College, explains the science of the 2014 World Cup soccer ball.
Read full story...
Album Review: 'Abracaco'
April 22, 2014
Caetano Veloso has been making music for over 40 years, and he's among the best known singers in his native Brazil. Veloso's new album, Abracaco, is one of the most engaging in his epic career.
Read full story...
Ex-Ranger Recalls The Friendly Fire That Killed Pat Tillman
April 22, 2014
Steven Elliott was one of the Army Rangers who accidentally fired on former NFL star Pat Tillman in Afghanistan, and he told his story recently on ESPN's Outside the Lines.
Read full story...
Online Sales Taxes Shift Consumer Behavior, Study Shows
April 22, 2014
Some states have enacted so-called Amazon taxes, forcing the giant online retailer to collect sales taxes the same way traditional stores do. In those states, Amazon's sales fell about 10 percent.
Read full story...
Who's Getting Preschool Right? Researchers Point To Tulsa
April 22, 2014
A national debate over universal preschool has raised an important question: What does high-quality pre-K look like? Researchers say the preschool program in Tulsa, Okla., is among the nation's best.
Read full story...
The Wonders Of The Year 2014, As Told By Isaac Asimov
April 22, 2014
To mark the 50th anniversary of the 1964 New York World's Fair, we turn back to some predictions that The New York Times commissioned Isaac Asimov to make on the occasion. He got many things right.
As Putin Rides Wave Of Popularity, Opposition May Get Swept Under
April 22, 2014
Russian President Vladimir Putin is using a recent surge in popularity to crack down on opposition. Several proposed laws would strengthen penalties against protestors, and officials and local media alike are denouncing criticism of Putin as "unpatriotic."
Amid Ukraine's Faltering Hopes For Peace, Biden Speaks In Kiev
April 22, 2014
During a visit to Kiev, Vice President Joe Biden warned Russia that it must help to reduce tensions in Ukraine. A recent international agreement intended to disarm militant groups seems to be failing.
With Sherpas On Strike, Everest Climbing Season Is Up In The Air
April 22, 2014
Mount Everest expedition leader Todd Burleson is preparing to move his team down the mountain after Sherpa guides decided to call off the season. He discusses the decision, which follows a devastating avalanche that claimed 16 lives.
Book Review: 'In Praise Of Hatred'
April 22, 2014
Alan Cheuse reviews the novel In Praise of Hatred, by Khaled Khalifa. The book, which was recently translated to English, features a young Muslim girl in 1980s Syria.
Search Efforts For Nigerian Schoolgirls Dogged By Shifting Numbers
April 22, 2014
As the search continues for the abducted Nigerian schoolgirls, the exact number of those still missing is in dispute. Michelle Faul, Nigeria bureau chief for the Associated Press, explains more.
One Month From Mudslide, Wash. Governor Takes Stock Of Damage
April 22, 2014
Washington Gov. Jay Inslee offers an update on the deadly mudslides near the town of Oso in March. President Obama is visiting Oso on Tuesday.
High Court Upholds Michigan's Affirmative Action Ban
April 22, 2014
By a 6-2 vote, the Supreme Court upheld a voter-approved measure in Michigan that banned the use of race or gender in deciding admissions to the state's public universities.
Read full story...
Longtime D.C. Lawyer Is White House's Next Top Counsel
April 22, 2014
The White House named Neil Eggleston its new top lawyer. He'll have to muster his legal and political skills to deal with a divided Congress and multiple investigations of the Obama's administration.
'Inside Amy Schumer,' Some Surprising Commentary
April 22, 2014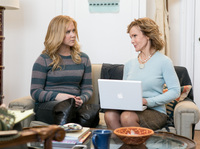 NPR TV critic Eric Deggans says Amy Schumer stands out by using her own sex appeal to challenge double standards about women — and, of course, she's funny.
Read full story...
FDA Advisers Vote Against Approving New Opioid Painkiller
April 22, 2014
The developer of Moxduo says the drug, which combines morphine and oxycodone, would provide faster pain relief. But reviewers say there's not enough evidence that the combination drug is safer.
Read full story...
Army Vs. National Guard: Who Gets Those Apache Helicopters?
April 22, 2014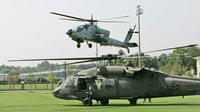 The Army plans to take all Apache attack helicopters from the National Guard. The Guard says that's an insult, but Army leaders say it's not personal — it's just about saving money.
Read full story...
More Art, Less Tequila In Tijuana On Spring Break
April 22, 2014
This spring break trip in Tijuana is not the tequila-soaked experience of yesteryear. Instead, it is about sampling local craft beers and viewing street art with the artists, themselves.
Read full story...
The Tawdry Ballad Of A Man, A Casino And A Game Of Chance
April 21, 2014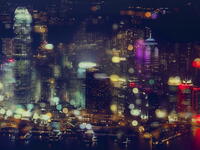 The Ballad of a Small Player is set in the murky underworld of Macau's casinos. Reviewer Tash Aw calls the novel a masterful and thrilling collision of old Asia and 21st century glamour.
Read full story...
Searching The Planet To Find Power For The Cloud
April 21, 2014
The quest for cheap, reliable electricity to power enormous cloud computing facilities is sending tech companies to the ends of the earth.
Read full story...