Top Story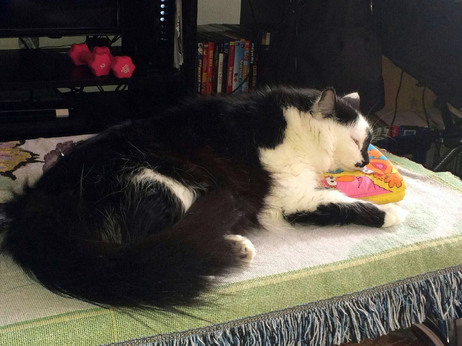 Seriously: Angry Fat Cat Traps Family In Bedroom
The 911 call reveals the family's 4-year-old male cat Lux had a history of violence. The cat snapped after the owner kicked it to get it away from their infant.
NPR Programs: All Things Considered
Two Words Complicate Push For Middle East Peace: 'Jewish State'
Writer Ari Shavit and political scientist Shibley Telhami discuss the request to recognize Israel as a Jewish state. The matter has become a sticking point in the peace process with Palestinians.
To Sell Health Care To Young People, Obama Steps 'Between Two Ferns'
President Obama's pitch for his health care law has brought him to an awkward place: "Between Two Ferns." In a bid to up the enrollment of young people, Obama visited Zach Galifianakis' Internet show.
Three Years From Meltdown, Japanese Nuclear Plant Still Struggles
In the time since the meltdown at Fukushima's nuclear plant, there have been other mishaps. A recent tour of the reactor reveals that the facility's dogged by both technical problems and labor issues.